Tent Sponsors
In Memoriam Joerg Puchstein DL8WPX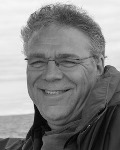 Supporting Tent OC#1
Joe, DL8WPX was known as an active and enthusiastic contester. He was a major team member of the DR1A crew but also with other contest teams succesful on the air. As one of the key members of the BCC's world record operation from 1999 and 2000 as CN8WW, he visited Morocco five times in two years.
He was organizer or part of DXpeditions like VK9LM (1991, 1996 and 2014), S21XX, P29VXX, VK9CR, VK9XY, ZL7DK, VK9DNX, VK9DWX, VK9DLX and many others.
Joe was also an excellent technician both in hardware and software. He built a lot of equipment himself, also some antennas which was successfully in use during DXpeditions or at contest stations. He has been substantial in promoting and advancing electronic log checking methods. He is the guy who pushed the Cabrillo file format for DARC contests, and who created and improved distributed log cross checking methods to allow for speedy processing and make contest results show up shortly after the deadline. For several years he was active as the organizer of the WAE DX Contest.
One of the things we truly admired of him was his dedication and stamina. Joe really made things happen, but you'll never saw him in the foreground. He never gave up his dreams.
On December 15th, 2014 Joe DL8WPX (54) passed away at his residence in Zurich, Switzerland. He leaves his wife and four children.
We miss him. He will remain in our hearts and stay in our memories.
DF3CB DF6JC DH1TW DJ5IW DJ7UC DJ9RR DK3GI DK3WW DK4WA DL1MGB DL2OE DL2VFR DL3DXX DL4NAC DL5CW DL5LYM DL6FBL DL7ON DL8DYL DL8OH DL9DRA DO2WW SP5XVY
---