Tent Sponsors
In Memoriam Ingolf Schuster, DL4JS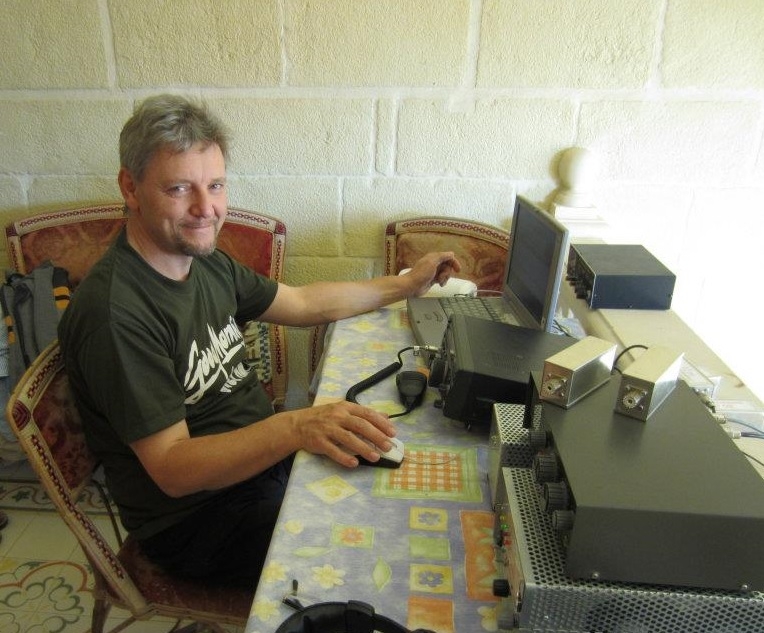 Ingolf has been known as an excellent RTTY and SAT OP.
He was a member of various DXpeditions and QRV, among others, as XU7AJS, DL4JS/HI9, 5T5DC, DL4JS/6W, 6V7M, XV4YY, 5K0Z, 9H9OB, HU2DX and T2YY.
Starting as a schoolboy in the former GDR, he screwed and tinkered on various electronic devices. After the german reunification, he achieved the former DL VHF amateur radio licence. Some years later, he got the full-privilege ham radio licence. Over the years, he gained knowledge in Dxing on shortwave and on satellite operation.
His wide knowledge of RF technology was helping to master manifold problems and difficulties on DXpeditions.
For many years, Ingolf has been supporting the DA0HQ team, with his knowledge and his open-minded and helpful manner, to achieve some great results during the IARU HF World Championship, and especially to the 10m CW team in Thuringia.
Ingolf passed away at the age of 49 on Thursday, March 28th 2013, due to a terrible accident during the T2YY Dxpedition.
With Ingolf, we lost a great friend, an experienced HAM and an outstanding technician.
We will always remember Ingolf and keep his positive nature in our hearts.
Sponsored by his friends DG0OHC; DG0OHD; DH7WW; DK8YY; DL1AOB; DL1AWD; DL2AQI; DL2JRM; DL3ALI; DL5AOL; DL5SE; DL5ZL; DL6JF; DL7ZZ; DL8AKI; DL8ALU
---