Teilnehmer
Team North America - NA #6_3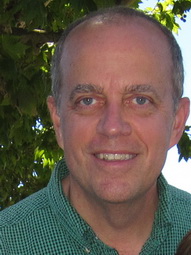 Team Leader:

Bill Conwell, K2PO

Other callsigns:
YJ0PO
Country:
USA
Age (WRTC 2018):
59
Previous WRTC experience:
n/a
Occupation:
Patent Attorney
My father and I visited a Boy Scout fundraising auction in 1970, when I was eleven, and we went home with a National NC-183B receiver (which weighed nearly as much as I did). He recalled some Morse code from his Navy days, and we were both licensed the next year - he as WN2APR and me as WN2APO. That introduction to radio led me to pursue a degree in Electrical Engineering at Georgia Tech, after which I obtained a law degree to enable work as a patent attorney. I paused my ham radio activity from 1984 - 2008, focusing attention on family and work. After 15 years with a law firm, I've worked for Digimarc Corporation since 1999, a software company specializing in digital and print steganography. XYL Kristen is unlicensed but a great supporter of the hobby (e.g., she helps me install radials); our two adult children are also understanding of this curious ham radio passion. I'm active in the Willamette Valley DX Club and the Oregon Tualatin Valley Amateur Radio Club. It's a great privilege to get to compete with many legends in the hobby at WRTC 2018. Thanks to all those who've encouraged me along the way!
Team Mate:

Alex Tkatch, KU1CW

Other callsigns:
...
Country:
...
Age (WRTC 2018):
...
Previous WRTC experience:
...
Occupation:
...
..... biography missing .....
<<< Team North America NA #6_2 <<<
>>> Team North America NA #7 >>>
Back to overview Competing Teams